Sauze d'Oulx (Via Lattea) Foto di Keebs
Vista
tutte Sauze d'Oulx (Via Lattea) le foto (14)
|
Foto da Italy (1207)
|
Galleria fotografica home

Scarica una nuova foto per Sauze d'Oulx (Via Lattea) | per un'altra ski resort
Sauze d'Oulx (Via Lattea) Photo:'Sauze D'Oulx da Keebs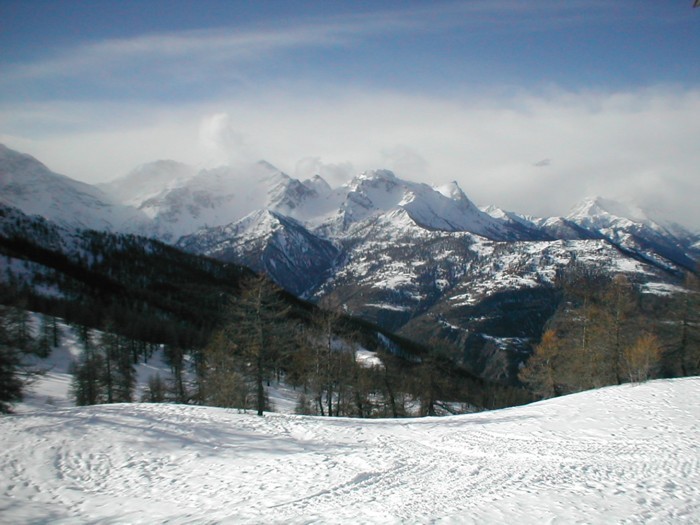 Sauze D'Oulx
Italy | Sauze d'Oulx (Via Lattea)
Voto medio:

4.5

(usa stelle per votare)
Genevris on a Saturday morning, February 2003 - no crowds, great snow, fantastic view. Shame about the hangover.
Commenti recenti
2011-02-28
Micky. B.
2011-02-28
Micky. B.
I really cannot believe that the last comment was in 2004
2011-02-28
Micky. B.
I have been skiing for about 30 years now and I can quite honestly say when I went in 2010 it was probably the best ski holiday that I have ever had. Better than St Anton and all the other great places that I have been to. Great skiing, reasonable prices,no que's,great food and the best ever hospitality.Quick to get there, you get an extra half day skiing, whitch is a lot when you only go for 1 week.Really I should not give such a glowing report as the hords might start to come but hay ho, all should come to experiance.Please do not read some of the old rerports on the place as I just cannot understand how it may have been once apon a time, but I know that now the place is the bee's knees for friends families etc etc. It really beats Austria, Switzerland and definatlly France for skiing, prices time,fun,hospitality etc etc. Maybe I should have kept my mouith shut and kept it secret but enjoy Micky.B.
2011-02-27
Manuela Machado
Wait for me there on the 5th February!
2005-02-14
antony
wish i was going there great night life#
2005-01-20
Claire
Going This Sunday 23rd, girly hol cant wait!
2004-12-17
Jan 26 05 the boyz will be back in town. Shame Del Falco is closed.
2004-12-13
WakeboardKid
:lol:
2004-12-02
simon astill
will be there jan 05 9th
2004-11-29
WakeboardKid
Going for the first time this December!!!
2004-11-07
CHRIS
IL BE THERE FOR NEW YEAR! :-D :lol: :-P
2004-02-04
Donna keebab
:lol:I'll be there 6th March YIPEE!!!!