Panoramica sulla neve nel mondo
Abbiamo creato questa pagina per aiutarvi a trovare le migliori condizioni di neve. Essa combina le fonti di dati passati, presenti e futuri da tutto Snow-Forecast.com e aggiornamenti regolarmente. Il Carrellata Neve pagina è aggiornata il lunedì e il giovedì per tutti le principali località sciistiche. In diretta aggiornamenti neve eyeball sono mostrati in tempo reale, se presentati via Twitter dalla nostra rete globale di giornalisti. Scelte delle Località liste località sciistiche di tutto il mondo in cui è prevista neve fresca, la neve fresca è riportata e le ultime profondità della neve.

SNOW NEWS UPDATED 18 JUNE 2018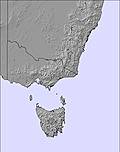 INTRODUCTION A much needed snowstorm substantially improved conditions over Australia, while in New Zealand the skiing continues to impress for the majority of resorts that are currently open. More South American resorts saw bluebird conditions for their opening weekends, with sunny skies forecast to remain in place for much of the week. This is a contrast to the cloud and rain currently over Austria, where conditions are far from ideal.
AUSTRIA There was limited skiing on offer in Austria on Monday 18th June. Heavy cloud led to poor visibility over all our featured resorts, including Molltal Glacier (290cm), which has reopened for the summer season. This also led to rain over Kaprun (165cm), degrading the slopes especially at the base station, where coverage became increasingly patchy.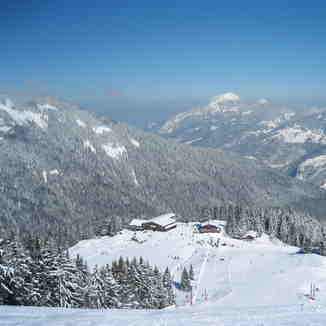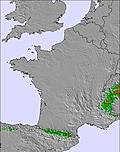 FRANCE Our featured skiing locations in France are yet to open for the season.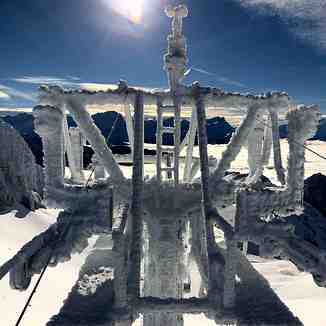 SWITZERLAND Monday the 18th June saw improved visibility over the Matterhorn Glacier Paradise, with bright skies looking down on the cloud in the valleys. This was a welcome change for those looking to take advantage of the high altitude park, after an extended period of overcast conditions.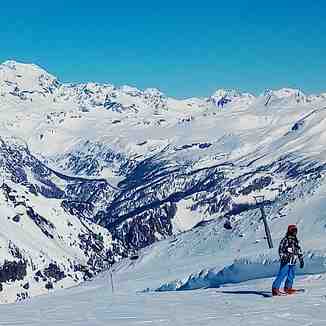 ITALY It was a slightly dreary overcast day in Passo Stelvio (50/200cm) on Monday 18th June, with predominantly cloudy skies. The snow was looking rather patchy, with plenty of brown visible under the white at resort level.

NORTH AMERICA Extreme weather led to the closure of all lifts in Timberline (101cm), with the resort aiming to resume operations for the rest of the week.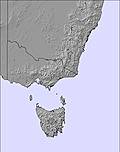 AUSTRALIA Conditions in Falls Creek (81cm) showed a notable improvement from what has been on offer so far this season over Australia. The resort saw 10cm of snow overnight, as well as claiming the first black run open in the country. Conditions were similarly on the up over other resorts, with fresh coverage over Mount Buller (55cm), and an impressive 16cm over Mount Hotham (80cm). The coming few days show the potential for some light snow showers, intermixed with sunny skies.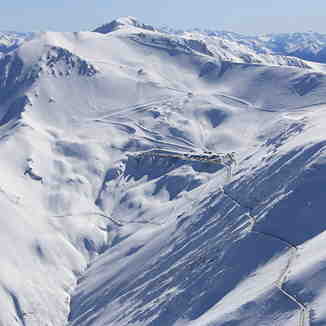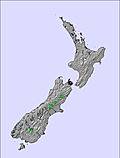 NEW ZEALAND More terrain was slowly opening across New Zealand, with five of our featured resorts now operating lifts. Coronet Peak (25/75cm) and Mt Hutt (28/68cm), both of which were offering great coverage across the mountain with a good variety of terrain to ski. Rain caused Whakapapa (17cm) to temporarily close on Monday 18th June, though as a silver lining they did record 5cm of fresh on the upper slopes. Some of our featured resorts were expecting to see further snowfall overnight, helping other slopes prepare for more opening weekends imminently.

SOUTH AMERICA Skiing options continued to expand over South America, with Las Lenas (70/85cm) being our first Argentinian resort to begin operations, spinning half their lifts with great coverage across the upper mountain. In Chile, La Parva (30cm) also saw their opening weekend, running all but one lift. While the outlook over the next week is primarily sunny skies, a number of other resorts have confirmed the start of their season for next weekend.