Panoramica sulla neve nel mondo
Abbiamo creato questa pagina per aiutarvi a trovare le migliori condizioni di neve. Essa combina le fonti di dati passati, presenti e futuri da tutto Snow-Forecast.com e aggiornamenti regolarmente. Il Carrellata Neve pagina è aggiornata il lunedì e il giovedì per tutti le principali località sciistiche. In diretta aggiornamenti neve eyeball sono mostrati in tempo reale, se presentati via Twitter dalla nostra rete globale di giornalisti. Scelte delle Località liste località sciistiche di tutto il mondo in cui è prevista neve fresca, la neve fresca è riportata e le ultime profondità della neve.
SNOW NEWS UPDATED 21 SEPTEMBER 2022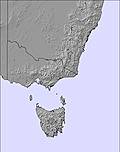 INTRODUCTION The start of spring, or autumn, depending on which part of the world you're looking at is here by the astronomical measure of the seasons, so that three weeks when the meteorological season has changed but the astronomical one has not is ended and it's autumn/Fall proper in the northern hemisphere, spring in the southern, whichever way you look at it.
SOUTHERN HEMISPHERE INTRO Three different types of end-of-season conditions in the southern hemisphere this week where winter continues to wind down. The most snowfall has been reported in Australia where resorts enjoyed a major spring dump at the weekend bringing half-a-metre snow accumulations to some resorts on Sunday morning. In the Andes, there's more of a season-ending feel in the air with much less terrain open and the first big name resorts closing, joining smaller centres that already have. Then in New Zealand, it is some way between the two with most areas planning to keep going into October, some fresh snowfall reported and a fairly stable week for snow cover for most.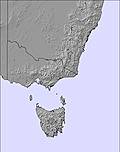 AUSTRALIA REPORT Australia's ski area have seen a final blast of winter as the season there enters its final week. Forecast rain arrived last Thursday but it was fairly brief for most areas and soon followed by the snowstorm which dumped fat flakes providing plenty of fresh cover for skiers arriving on Friday morning. Accumulations of 10-15cm (4-6") were reported in the first 12 hours of the storm. The snowfall continued through Saturday and had largely cleared on Sunday to be followed by some good, cold, blue sky days to enjoy the fresh snow. By then though a number of areas were reporting 60cm (two feet) of fresh up high. Temperatures have been fairly cool overnight the past few days, down as low as -6C, but are climbing back up towards double figures at the base of slopes in the afternoon. Despite the fresh snowfall, most areas have reported a 10-20% drop in the snowpack thickness over the past week, but that said most still have good bases lying for this late in the season. Ski areas in New South Wales continue to post the deepest snowpacks and the most terrain open in the country with Thredbo (65/183cm / 26/73") having about 48km (30 miles) of runs open still, Perisher (70/183cm / 28/73") about 10km (7 miles) more and the second most in the world at behind Argentina's Catedral.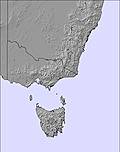 AUSTRALIA FORECAST The next front is expected to move in over the next few days and again it looks like it will be preceded by rain. In fact, with slightly warmer temperatures it looks like there may be a higher percentage of rain and less snowfall than last week's storm, but at this time of year, it can be rain lower own, snow higher up. In any case, skies are expected to clear once more with sunshine for most from Friday.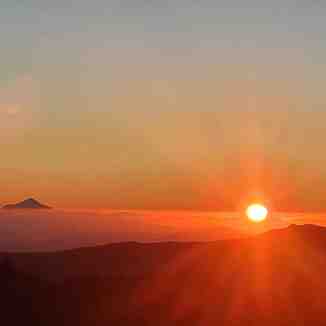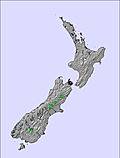 NEW ZEALAND REPORT New Zealand has seen its usual mix of sunshine and snowfall over the past seven days with snow snowfall midweek last week and again some seeing more to start this week. Temperatures have continued to dip below freezing overnight but reached 5-9 degrees during the daytime, so typical spring conditions. Most resorts have been offering freshly groomed runs each morning and enjoying not having strong winds or rain to contend with. On the North Island, the ski areas on Ruapehu are seeing about the best conditions they've had in what's been a very poor winter there, unfortunately. Whakapapa (43/77cm / 17/31") now has more than half of its terrain open, and TÅ«roa (23/86 cm / 9/34") more limited terrain but an ever-improving base - both hope to stay open for at least another month, conditions permitting. The season is more normal at South Island resorts with Treble Cone (85/180cm / 34/72") reporting the deepest snowpack and Cardrona (80/130cm / 32/52") and Mt. Hutt (115/165cm / 46/66") jointly the most terrain open, both with about 40km (25 miles) of terrain open each.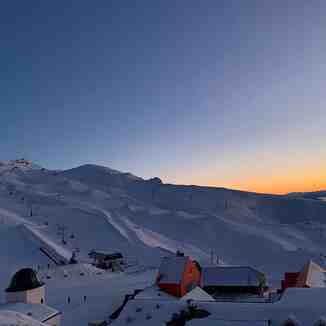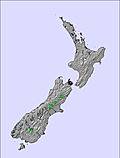 NEW ZEALAND FORECAST Snow clouds should clear midweek and we're looking at a sunny end to the week for most New Zealand ski areas with temperatures continuing to drop below freezing, by a degree or two, overnight but daytime highs of, typically, +6-9C by the afternoons. Winds should be mostly light and there are signs of a new front moving in at the weekend.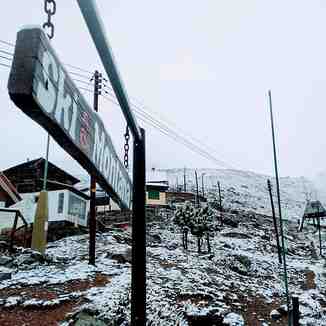 ARGENTINA REPORT It has been another typical Spring week in the Argentinian mountains, with mostly dry weather - a mixture of sunshine and cloud. Temperatures range from as low as -10C overnight to as high as +10C in the afternoons, but more commonly not so cold and not so hot during the night and day! Catedral (0/100cm / 0/40") is aiming to stay open for another fortnight but has closed more of its terrain and now only has about a third of its slopes operating, This means it no longer has the most terrain open in the world at present although still top three with about 50km (31mileS) of runs still. The country's other big-name resort, Las Lenas (15/60cm / 6/24") has a higher percentage of its terrain open but plans to close at the end of next week. Caviahue (150/200cm / 60/80"), which should make it to the first weekend in October, is still posting the country's deepest snowpack (and marginally the deepest in the world as other areas that had deeper a week ago have seen their levels thaw lower).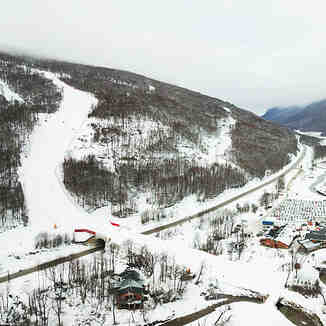 ARGENTINA FORECAST The [predominantly dry weather and clear skies are expected to continue this week although a front moving through on Friday/Saturday could bring some snow/rain. Temperatures continue to dip below freezing overnight but potentially reach double figures above freezing at the warmest part of the daytime.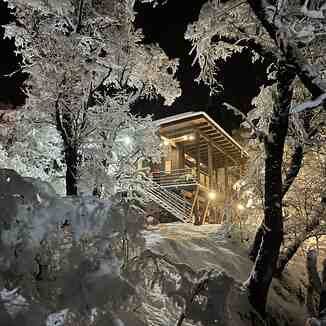 CHILE REPORT The 2022 season is definitely into its final days and weeks in Chile. One of the country's most famous resorts, Portillo, ended its season on Sunday, noting it was one of the best in many years for snowfall. In fact, Portillo had hardly been able to open at all in winters 2020 and 2021, just for a few weeks to locals only at the end of last winter, so this had been the first full season there since 2019. Other resorts expect to stay open a week or two longer. Nevados de Chillan (40/180cm / 16/72"), which at one point was posting the deepest base in the world, has seen the spring temperature rise remove about a third of that depth compared to a few weeks ago. It is aiming to make it to the last week of the month. El Colorado/ Farellones (40/80 cm / 16/32") reports the most terrain open in the country at present (50km / 31 miles) but says its season will most likely end this coming weekend.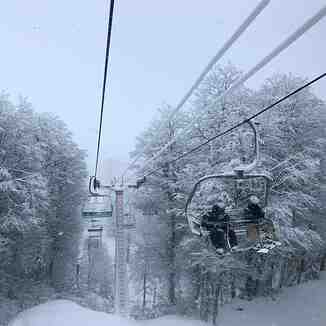 CHILE FORECAST It's looking like a real mix of weather for the final full week of September. Some snow showers are likely and temperatures on higher slopes won't get much above freezing in the daytime and could drop back to double digits below overnight, but as temperatures rise towards the weekend we're also likely to see double digits above freezing at resort bases in the afternoon, continuing the spring thaw.

EUROPE INTRO The big news from Europe this week was fresh snowfall across the Alps and Dolomites on Saturday morning which led to a flurry of announcements of glacier ski areas opening, or in some cases re-opening, imminently. The snowfall continued, quite heavy on higher slopes on the Eastern side of the Alps on Sunday, by which time some had 20-30cm (8-12") of fresh snow lying. We have, in fact, already gone from one area open, Hintertux for the last seven weeks, to five in four countries with three 'temporarily closed' areas deciding conditions were now right for re-opening and one newly opened glacier for its 22-23 season. One of the five now open is up in Scandinavia where there has not yet been fresh snowfall but temperatures are much lower than they've been. Elsewhere in Europe, the first very light dusting of snowfall has been reported on Cairngorm in the Scottish Highlands and Spindleruv Mlyn in the Tatra mountains of the Czech republic reported its first snow covering.

ALPS REPORT There are definitely positive signs coming from the Alps, if not yet really the amount of snowfall that's needed to really get excitement levels up. But following the weekend snowfall four more resorts have finally opened (or in some cases re-opened) to the public, joining Hintertux (0/25cm / 0/10") which has been scraping by (literally) as the only ski area open in Europe and the northern hemisphere, other than for race training, for seven weeks. A number so low it had never been reached before. Italy's Val Senales (0/10cm / 0/4") opened last Friday but with just a 900-metre slope and even thinner cover than Hintertux has on the 6km of slopes it has open and a second Italian resort, Passo Stelvio, one of those which should have been open but temporarily closed due to the hot summer conditions, has re-opened as of Tuesday 20th. In Switzerland Saas Fee continues to operate for race training only but Zermatt re-opened on Tuesday after a seven-week break in its previously year-round operations. At least three more glacier areas - Pitztal, Solden and Kaunertal - have confirmed they intend to open before the end of the month however but there's bad news from the Dachstein and, formerly nearly open year-round, Molltal glaciers. The former says it won't open at all this autumn/winter and the latter that it is currently closed indefinitely. Molltal used to open for 11 months from June and when it failed to do that last spring said it intended to from September, but that's now on hold again. Concern had been starting to build at planned October World Cup season launch venues. Les 2 Alpes is due to host the ski cross world cup opener, Zermatt Cervinia the World Cup speed racing season opener and Solden, as usual, slalom races on its glacier. The fresh snowfall has eased the talk a little but doe far there's not been much and all three could really do with a really good natural snowfall very imminently now. It has been mostly back to sunshine since Sunday although cold enough at night for snowmaking systems to work at altitude, where they exist and are needed at this time of year. Of the lower ski areas saalback announced its higher slopes were closed to mountain bikers due to snow on the biking trails.
ALPS FORECAST There's plenty more sunshine in the forecast for much of Europe's mountain areas for the rest of this week, but temperatures should stay cold, particularly at altitude, getting well below freezing overnight above 2,000m and daytime highs only in the low teens at even lower elevations.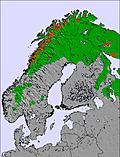 SCANDINAVIA REPORT It's difficult to get a precise picture of what's happening on Norwegian glaciers. The Galdhøpiggen summer ski centre (5/50cm / 2/20"), which has a six-month season lasting to the start of November but had suspended opening to the public for the past six weeks or so, re-opened to racers at least, it appears, at the weekend. The Fonna glacier, which had been closed first to the public and then also to race teams, appeared to say several weeks ago it was closed to all for the season, but now appears to be welcoming race teams booked in for training again. Temperatures in the region have been cooler, between about minus five Celsius overnight and plus five to eight in the daytime, with plenty of sunshine over the last seven days. Meanwhile, up in Lapland, the ski areas of Levi and Ruka are noting it is only just over a fortnight now until they are due to open for their long 22-23 seasons, on 7rth October, using snow saved from last winter and spread back out on the slopes.
SCANDINAVIA FORECAST Temperatures are set to stay cool as we move through the week and the main visible change will be cloud build-up and a lot less sunshine as we head towards the weekend.

USA / Canada

NORTH AMERICA INTRO There's been fresh snowfall on high spots in both West and now East North America raising excitement and anticipation levels among skiers and boarders as the start of the 22-23 season nears. The initial positive signs came last Thursday when most higher slopes in the Colorado Rockies got a decent September covering, leading to most of the state's ski areas posting pictures and video, generating tens of thousands of positive responses. For some of the highest slopes, like those at Arapahoe Basin, this was the second pre-season snowfall of September but a more significant one than the very light coast earlier in the month. For many though this was the first snowfall. High Peaks at ski áreas in California also saw some fresh snowfall later in the week and some very high Mountain passes were closed by snowfall as a storm moved through. The very highest parts of the East Coast also saw snowfall. The Mount Washington Observatory at one of the highest points in the White Mountains of New Hampshire posted pictures of a light snowfall there too. Back in Colorado, the media got excited about Loveland testing out its snowmaking systems ahead of a big turn-on planned for the end of this month - just a week away now. It and other areas will be hoping temperatures stay low enough and we'll hopefully see the first North American area open in less than a month's time now. Currently the only snow slopes open in North America remain indoors, at the big Snow indoor centre in New Jersey. North of the border there's been more snowfall reported in Alberta on the slopes of resorts including Marmot Basin near Jasper and Sunshine.

NORTH AMERICA FORECAST It's mostly dry weather for the week ahead although with a weak front moving through the Rockies over the next few days. Temperatures are not yet looking conducive to much snowfall or snowmaking systems being fired up with daytime highs in the 60s in the mountains. Closer to freezing overnight on the highest peaks though - hovering a degree or two on either side of the freezing point.