Panoramica sulla neve nel mondo
Abbiamo creato questa pagina per aiutarvi a trovare le migliori condizioni di neve. Essa combina le fonti di dati passati, presenti e futuri da tutto Snow-Forecast.com e aggiornamenti regolarmente. Il Carrellata Neve pagina è aggiornata il lunedì e il giovedì per tutti le principali località sciistiche. In diretta aggiornamenti neve eyeball sono mostrati in tempo reale, se presentati via Twitter dalla nostra rete globale di giornalisti. Scelte delle Località liste località sciistiche di tutto il mondo in cui è prevista neve fresca, la neve fresca è riportata e le ultime profondità della neve.

SNOW NEWS UPDATED 14 AUGUST 2017
INTRODUCTION Only Hintertux is now open in Austria, with reports that Molltal is now closed for the time being due to lack of snow. In France Les Deux Alpes was open for summer skiing under sunny skies, and on the Italian/Swiss border Zermatt and Cervinia are looking the pick of the bunch, thanks to fresh snow over the weekend.
AUSTRIA At Hintertux (55cm) was our only featured resort open for skiing on Monday, with Molltal (90cm) currently closed due to lack of snow. The weather was largely sunny at Hintertux, and the slopes up on the glacier are partially icy.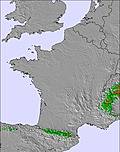 FRANCE It was a sunny start to the week at Les Deux Alpes (35cm) on Monday 14th August. 17 lifts were running across the mountain, with summit temperatures reaching around +3C.

SWITZERLAND 20cm of fresh snow fell at Zermatt (80cm) on 11th August, and conditions on Monday up on the Matterhorn glacier were very good for the time of year, with the weather was a mixture of sun and cloud for the day.

ITALY Conditions at Cervinia (80cm) have picked up thanks to the 20cm of fresh snow that fell on the 11th August. Monday 14th was a day of sun and cloud, and the skiing on the Plateau Rosa is currently some of the best in the northern hemisphere.

NORTH AMERICA It was a predominately sunny day at Whistler (50cm), with temperatures of around +18C on Monday 14th August. At Timberline (20cm), skiing continues on the Palmer Snowfield, where three lifts are still being scheduled to run until 3rd September.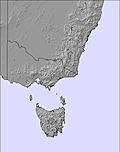 AUSTRALIA Conditions across our Australian resorts were somewhat spring like on Monday 14th August, with the story for the day being a firm snow pack that softens quickly under the sun. No new snow fell over the weekend, but for 10cm on the 12th August at Ben Lomond (55/60cm). Conditions are expected to turn again around Wednesday, and the likes of Falls Creek (124/132cm), Mount Hotham (122/156cm) and Threadbo (4/116cm) are all forecast to receive over 30cm of new snow on Thursday 17th August.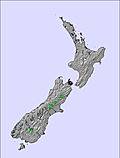 NEW ZEALAND All that warm, spring like weather that we saw last week seems to have disappeared. New Zealand was once again lying under a blanket of snow on Monday 14th August, and some of the accumulations across the country have been massive. Mount Dobson (142/206cm) and Mt Hutt (209/303cm) who were both closed due to the heavy snowfalls, are once again at the heart of things, and received 30cm and a whopping 98cm respectively. Amongst others there was also 30cm for Mount Olympus (75/250cm), 25cm at Mt Lyford (155cm) and 45cm over at Porter Heights (120/150cm. On the North Island there has been 5-10cm of fresh snow at Turoa (141cm) and Whakapapa (97cm). Many resorts can expect the snow to continue over the next few days, albeit not as heavy as it has been in the last 24 hours. Towards the end of the week there are predictions of around 90cm to fall again at Mt Hutt, which apparently just can't keep out of the limelight.

SOUTH AMERICA 40cm of fresh snow has fallen at Cerro Catedral (20/80cm) in Argentina, and there are some great powder conditions to be found across the mountain. At Chapelco (25/95cm) it was a partly cloudy day, and 25cm in the last 24 hours on the upper slopes has left some great skiing in its wake. Las Lenas (50/115cm) received 15cm and was running 10 lifts across 31 open pistes. In Chile there has also been new snow, with Nevados de Chillan (403cm) looking particularly appealing thanks to 24cm of fresh. At El Colorado (70/110cm) it was a sunny day with clear skies and 13 lifts running, whilst at La Parva (70/160cm), it was a cloudy day with the chance of fresh snow. of fresh snow.