Panoramica sulla neve nel mondo
Abbiamo creato questa pagina per aiutarvi a trovare le migliori condizioni di neve. Essa combina le fonti di dati passati, presenti e futuri da tutto Snow-Forecast.com e aggiornamenti regolarmente. Il Carrellata Neve pagina è aggiornata il lunedì e il giovedì per tutti le principali località sciistiche. In diretta aggiornamenti neve eyeball sono mostrati in tempo reale, se presentati via Twitter dalla nostra rete globale di giornalisti. Scelte delle Località liste località sciistiche di tutto il mondo in cui è prevista neve fresca, la neve fresca è riportata e le ultime profondità della neve.

SNOW NEWS UPDATED 23 MARCH 2017
INTRODUCTION Spring weather was the story of the day in Austria on 23rd March, with plenty of sun around our featured resorts. The conditions of the slopes is now starting to be effected quite drastically in places by warm temperatures, with many lower runs starting to provide evidence of the grass and dirt beneath. For the best conditions at the moment, look to the resorts around the Iscgl area, where colder temperatures and fresh snow have helped to keep higher runs in good nick.
AUSTRIA Thursday 23rd March saw spring weather continue to deteriorate skiing conditions across our featured Austrian resorts. Over the course of the week there has been fresh snow at times, particularly for resorts such as Galtur (35/130cm) and Ischgl (0/110cm), where around 5cm was accumulated on the upper slopes on 22nd March. However, what we are mainly starting to notice is a sharp decrease in base depths, and patches of dirt that are beginning to appear on the lower slopes. In east Austria, Bad Kleinkircheim (15/30cm) is a prime example of this, where the snow has melted considerably, and the number of slopes is starting to drop as a result. The best skiing in Austria at present can be found up high at the likes of Pitzal (171/215cm) or Obergurl (24/126cm), where unlike much of the country, the temperature remained cold at around -1C or -2C. Weather wise, over the coming weekend we can expect a considerable amount of clouds across the country, with snow being likely for many resorts. For the biggest accumulations look to the Arlberg region, where around 14cm is predicted for Lech/Zurs (80/165cm) on Sunday 26th March.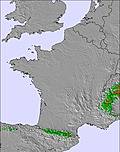 FRANCE Thursday 23rd of March was a mixed day in terms of weather and snow cover in France. There was lots of fresh snow on the upper slopes in the Chamonix (0/250cm) area. Around 15cm fell on top of the Grands Montets - head up high early on for the best conditions. The resort runs down to Vallorcine (0/230cm) are still shut and the run down to the bottom of Les Houches (100cm) has limited snow cover and is patchy at best. There was more sunny weather in The Portes du Soleil than most of the rest of our French resorts, as holiday makers woke up to some blue skies. The joy was reasonably short lived, however, as clouds moved in quite quickly and brought some precipitation in places. It's worth mentioning that resort runs down to the lower resorts like Les Gets (15/100cm) are looking pretty patchy. There were two sides to the story in Serre Chevalier (20/140cm) today, where lower slopes were suffering, but upper slopes were fresh. If you head up high and don't mind the challenging visibility, then there are some very good conditions here. There was a rare powder day to tell you about in Bareges/La Mongie (55/210cm), which has had up to 20cm over 2 days. Conditions there are excellent. There were also fresh tracks to be made in Cauterets (25/250cm). Finally, there was some bad news for skiers in Villard de Lans (30/80cm), where the entirety of the resort was closed today due to strong winds.

SWITZERLAND Thursday March 23rd was a mostly cloudy and snowy day in Switzerland. Conditions are fairly varied around Switzerland right now, although cloud and light snow is the dominate feature. Andermatt (18/400cm) was reporting an astonishing 90cm of fresh snow this morning, this huge overnight snowfall prevented all but six lifts from spinning today. Briefly focusing on this ski area, the next 72 hours will bring improving atmospheric conditions. Potentially some outstanding skiing to be found this weekend, although snow conditions and the avalanche problem will differ dramatically with only small changes in altitude. Elsewhere Engelberg (20/72cm) and Leysin (10/80cm) also received around 20cms in the past 24 hours. There was some varied and windblown snowfalls around The Eigar and The Matterhorn. Saas Fee (20/203cm) was mostly closed today due to the current extreme weather in the high alpine. With all this varied storm activity, snow conditions are best described as changeable. For those heading out this weekend or next week, the key to finding the best conditions will be finding the right altitude. Generally speaking the higher the better, but this isn't always the case in the spring. Expect to find different types of snow all over the mountain. Keep in mind that snow transforms quickly throughout the day influencing both the piste quality and the avalanche risk. Expect upper slopes and zones to close early due to evolving avalanche hazards.

ITALY Cloudy snowy conditions continue to shroud the Italian Alps today, Thursday 23rd March. Atmospheric conditions were pretty consistent throughout our featured Italian ski resorts. Thick cloud cover and light mixed precipitation bought some fresh snow to the upper slopes and rain to the valleys and resorts runs. However resorts on the Italian side of The Matterhorn woke up to some huge overnight snowfalls ranging from 30-50cm. The region is currently offering some excellent albeit heavy snow conditions. Potentially the best skiing in Europe is to be found in resorts like Macugnaga (20/240cm) Gressoney la Trinite (60/220cm) and Alagna (20/220cm). Elsewhere conditions are broadly spring like and wet with off-piste options very limited. In the forecast, cloudy almost miserable conditions are expected to remain into next week. More heavy snow is forecast around The Matterhorn while light snow and rain is expected more broadly around the country. Heavy snow and powder conditions are expected in Sestriere (40/100cm) during the weekend.
ANDORRA It was snowing lightly in both Grandvalira and Vallnord on the morning of Thursday 23rd of March, with around 2cm recorded. A dusting then, but it's certainly welcome. Conditions have been variable but quite difficult in places recently. Slopes have tended to be quite hard at the top of the mountains and pretty slushy at the bottom as the days went on. Today, slopes should be fresher, but will nonetheless soften up fast.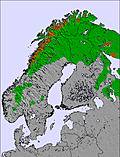 NORWAY/SWEDEN It was a great day for skiing on packed, well groomed, and occasionaly fresh runs in Scandinavia on Thursday 23rd of March. Conditions remain generally excellent in Norway and Sweden at the moment. There were some very changeable weather conditions in Geilo (70cm), with a mixture of sun, cloud and even a bit of snow in the forecast. The slopes in Hemsedal were still pretty fresh thanks to the recent snow. They were packed, grippy and fast. A stark contrast to many Alpine resorts where spring conditions are dominating. There were similar conditions in Trysil (91cm) where recent snow has made for some excellent conditions. Over in Sweden there was new snow in Are (85cm), where 2 cm fell this morning, excellent conditions there. Salen (98cm) also has excellent conditions with slopes being fresh and enjoyable.

GERMANY Thursday March 23rd bought a change in conditions to our featured German resorts, with rain finally giving way to patchy sunshine. Sadly however it seems the German ski season is coming to an end, Berchtesgaden has closed three days early due to poor conditions and lack of snow. Elsewhere the recent weather is taking a heavy toll on lower slopes, but resorts with skiing above 2000 metres are still able to offer some good options. On piste conditions are what you would expect from classic spring snow. Looking forward there is a chance of light mixed precipitation on Sunday. The current mix of foggy miserable weather will continue until then however.
BULGARIA Thursday 23rd March brought a mixture of sun and cloud to our featured Bulgarian resorts. Temperatures down at resort level where very warm and the snow at Bansko (70/150cm) is becoming patchy and worn in places. Looking to the weekend ahead, expect rain at Borovets (160/170cm) and Pamporovo (55/80cm), and a continuation of the current weather at Bansko.

SCOTLAND Skiing was resumed in Scotland once again this week, with three resorts open for skiing on Thursday 23rd March. In the west both Nevis Range (20/35cm) and Glencoe (20/35cm) were running 5 and 7 lifts respectively, and were offering some nice skiing on groomed slopes, and some windblown powder stashed off to the side. In the east, it was a lovely sunny day at Cairngorm (10/25cm), with the best skiing to be found on the upper slopes. Take care when skiing lower down as conditions are patchier, and some natural hazards are about. Expect a rise in temperature this weekend and a continuation of the sunny skies that will stretch into the new week.

USA Wintery conditions made a return across America today, Thursday 23rd March. Recent weather has been very spring like with lovely clear skies over many of our featured US ski resorts, however a wintry change is afoot from today. Cloudy snowy conditions and lower temperatures will be the main feature over the weekend. On snow conditions are still very good, even the lower slopes are still offering some good skiing. The American season isn't showing any signs of slowing down just yet with another excellent weather weekend ahead. There is even some large snowfalls showing on the extended forecast.

CANADA Thursday 23rd of March was a varied day in terms of snow conditions in Canada, with a mix of fresh powder and spring conditions depending on the resort you were visiting. Snow keeps on coming in Lake Louise (164/243cm) which got another 5cm overnight and had yet another superb days skiing today. Nearby Mount Norquay (68/92cm) was offering more spring conditions than anything else. Whistler (323cm) experienced a powder day today, with 20cm falling in the past 24 hours. Pockets of fresh powder could still be found in Marmot Basin (156cm) where conditions have been excellent recently. Elsewhere, despite getting a dusting of new snow overnight, the slopes in Red Mountain (245cm) were still very much spring like. It was an identical picture in Silver Star (147/237cm).

EUROPEAN WEATHER OUTLOOK For the Central European Alps, a band a low pressure is likely to be prevalent for much of the weekend, bringing snow to Austria, France, Italy and Switzerland. By Monday 27th Austria is likely to see a return to sunny skies, whilst France Italy and Switzerland are predicted to continue to receive fresh snow into the new week. In the Pyrenees, Andorra is forecast for a cracker of a day tomorrow, with resorts predicting around 40-60cm on Friday 24th of March, and lighter accumulations during the weekend. The situation isn't much different in Spain, with sizable snowfall expected to provide some great powder skiing for the start of next week. Unfortunately many German resorts have started to close for the season, but snow forecast for the weekend may allow for some nice spring skiing yet. Following the snow this week in Scotland, good skiing is currently available on soft snow at the open Scottish resorts. This weekend should bring plenty of sun for the country, but temperatures are also expected to be on the rise once again. Looking to Sweden, precipitation In Are is likely to be light but constant for the foreseeable future, whilst Salen should experience a good mixture of clouds, sun and rain or snow. In Norway the forecast is fairly similar, with Oppdal likeliest of any resort to get some fresh snow.

NORTH AMERICAN WEATHER OUTLOOK Most of the bigger snowfalls of the past 6 days have been in Canada as opposed to the U. S, but there are exceptions, Washington and California resorts have experience significant snowfalls too. The hotspots in Canada were B. C and Alberta with the usual suspects and beneficiaries being West coast resorts around Vancouver, and resorts in Banff. Snow keeps falling meaning powder days are still possible if you are in the right place at the right time. Elsewhere, spring conditions are setting in as the temperatures climb. The outlook for the next 6 days is for a return of snow across the main U. S ski states like Colorado, Utah and Wyoming. In Canada, it is B. C that is set to get the most snow, with up to 50cm forecast for Whistler Blackcomb. up to 50cm forecast for Whistler Blackcomb.